Our current events:
Find below details of all of our current events and activities at The Hub, these are run by ourselves and others. We have listed them below with contact details for booking but any queries please do not hesitate to give us a call and one of our team will be happy to assist you. We have events/clubs that run weekly as well as one off events.
On Going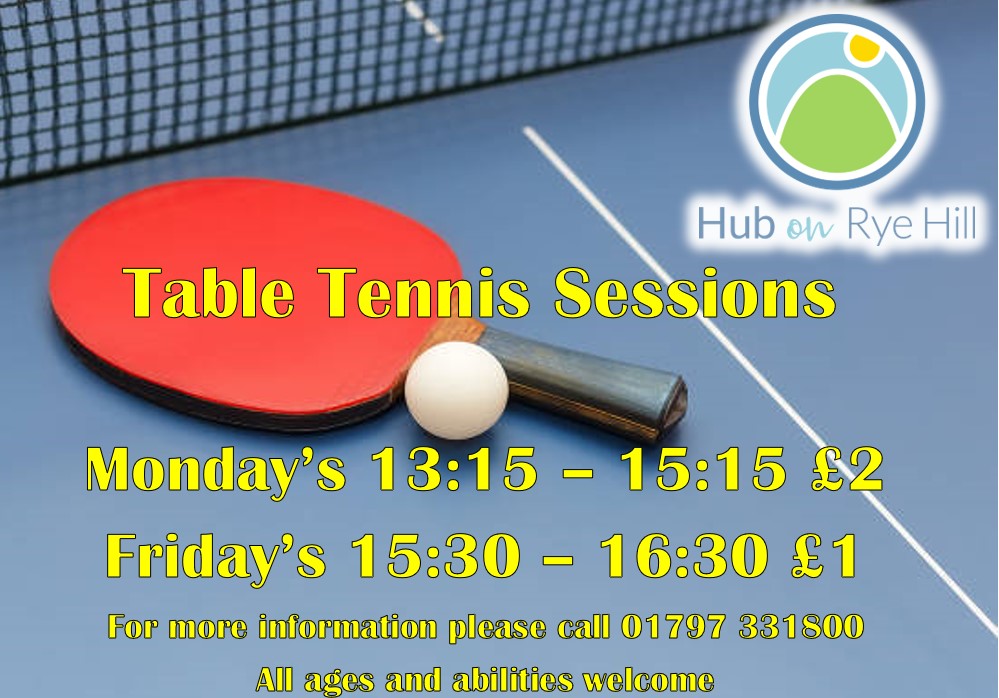 Table Tennis 
Cancelled Monday 4th & Friday 8th December
Monday's 13:15 – 15:15 £2
Friday's 15:30 – 16:30 £1
Contact The Hub Coordinators for more information 01797 331800.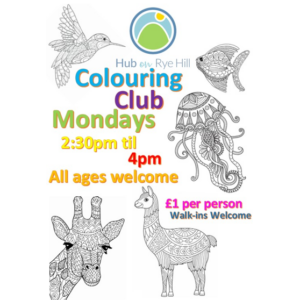 Colouring Club
Cancelled throughout December,
Every Monday,
14:30 – 16:00,
£1 each – just turn up,
Contact The Hub Coordinators for more information 01797 331800.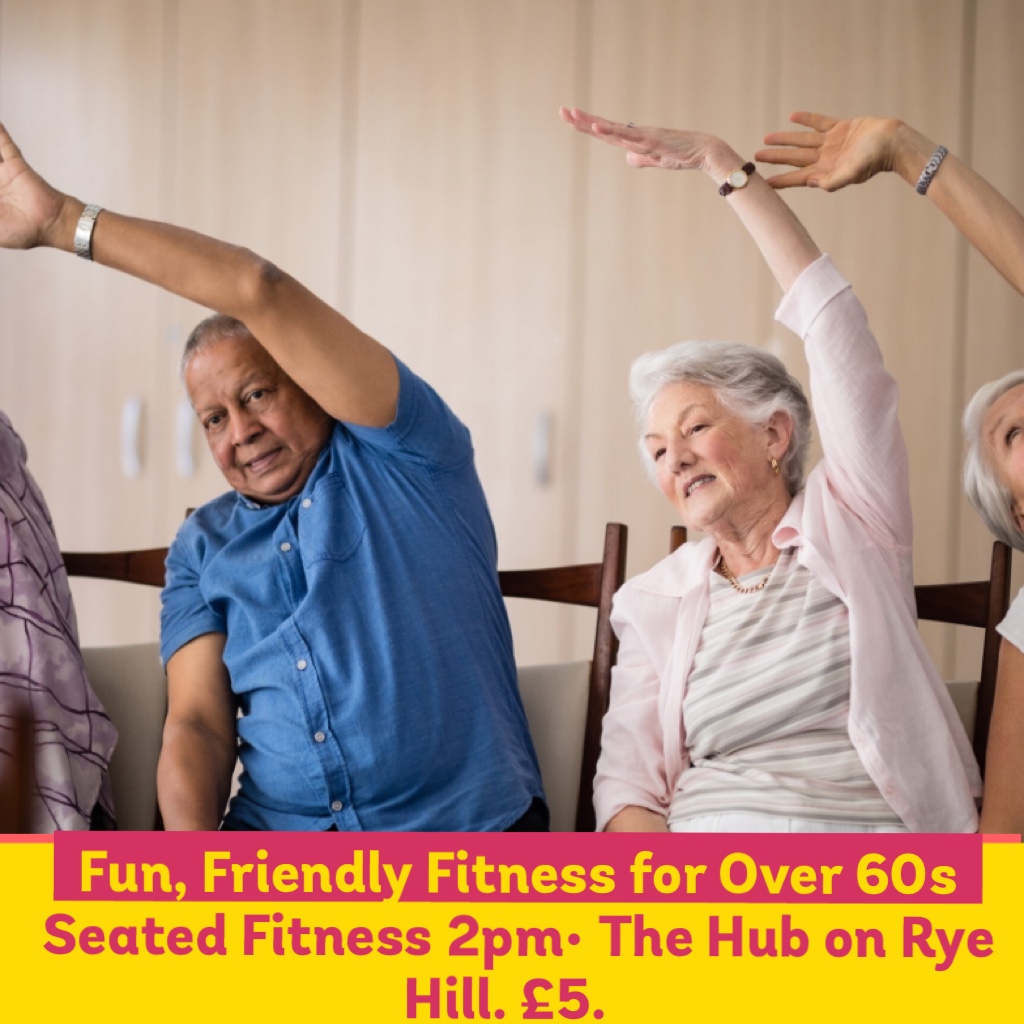 Seated Fitness
14:00 – 15:00,
Mondays,
Contact Daisy 07718660124.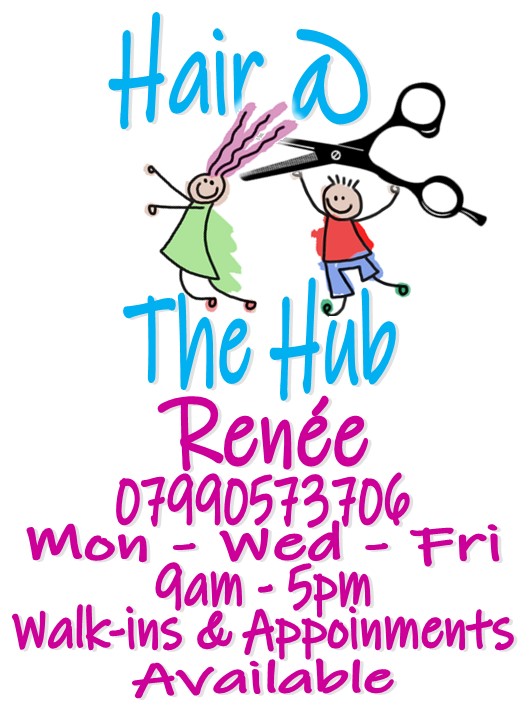 Hair @ The Hub
Hairdresser & Barber,
9:00 – 17:00,
Mondays, Wednesdays & Fridays,
Contact Renee 07990573706.
Rye and District Day Care Centre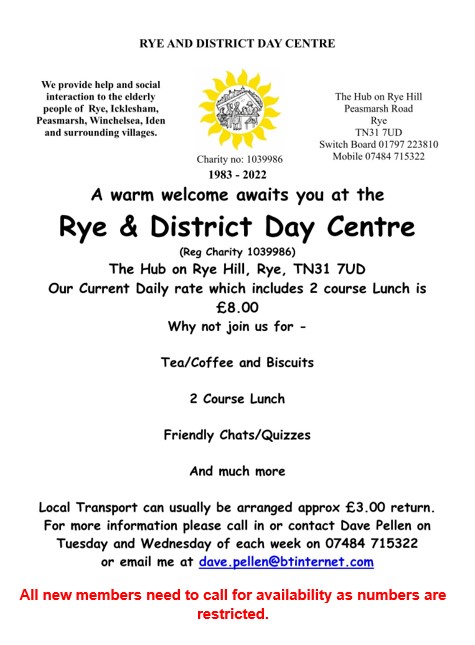 Every Tuesday and Wednesday,
Join us for a 2 course hot lunch with Tea and Coffee, friendly chat and games.
£8 each,
Great way to meet new people.
Call Dave for more information and to join 07484715322 & book your place.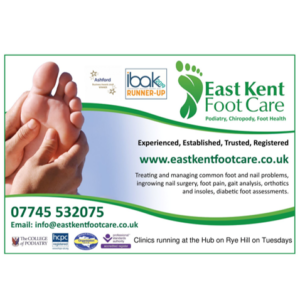 Podiatrist
East Kent Footcare
Tuesday's,
9:00 – 17:00,
To book your appointment call 07745532075.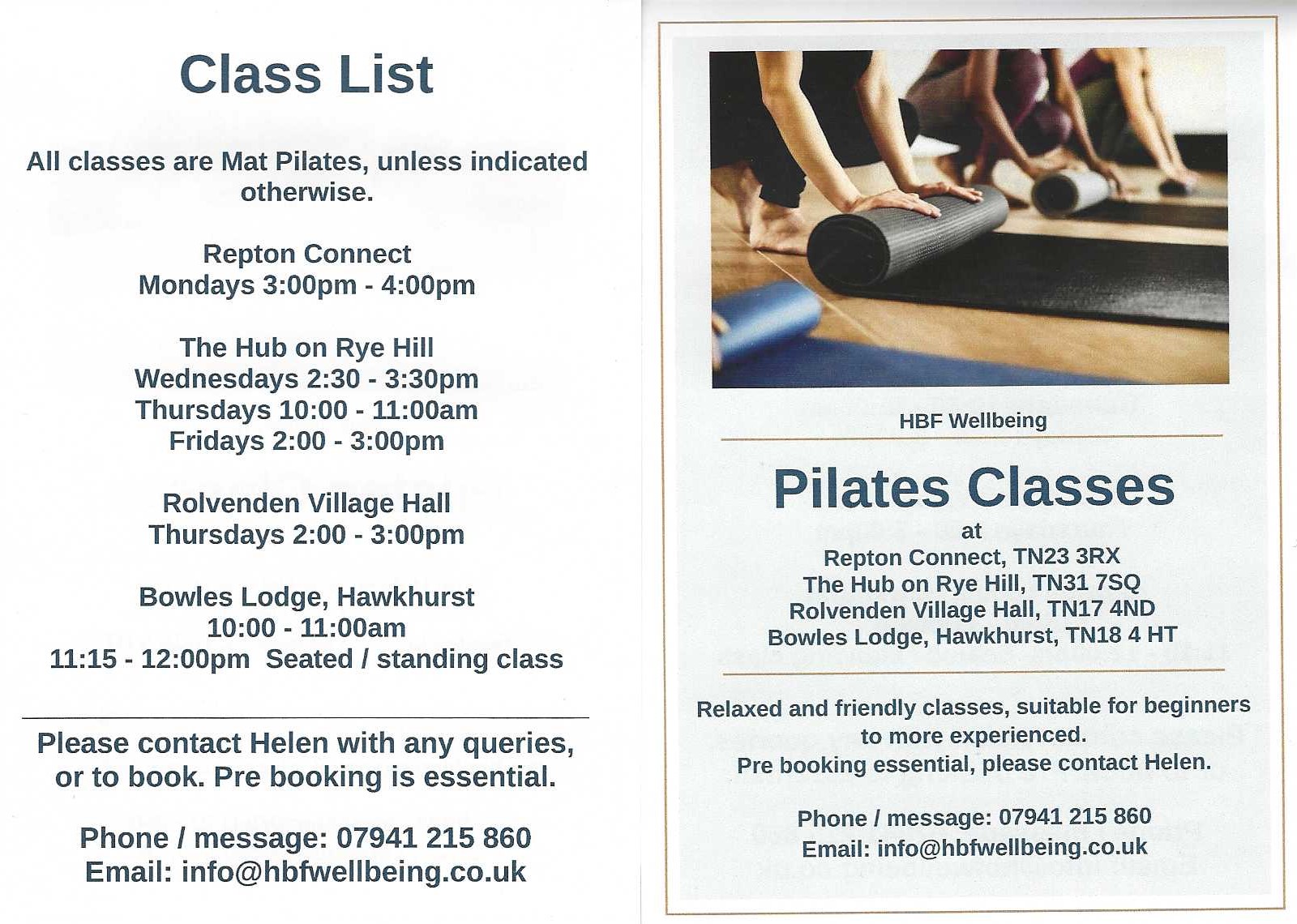 With HBF Wellbeing,
Mondays 9:30-10:30 (starting January),
Wednesdays 14:30-15:30,
Thursdays 10:00-11:00,
Fridays 14:00 – 15:00,
Classes cost £8 each.
Pilates is a gentle form of exercise that can help with balance, posture and flexibility.
Contact Helen to book 07941215860
Citizens Advice
Walk-in session,
Wednesdays 14:00 – 17:00,
Free service.
Just turn up.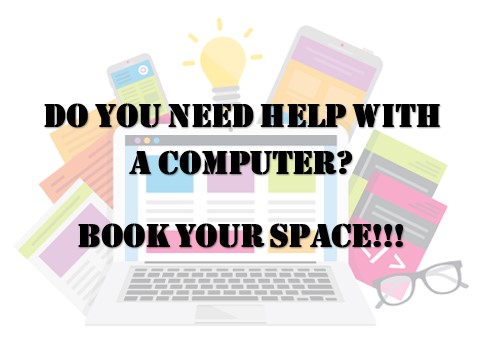 Tech Time for Seniors
Every 2nd Wednesday of the month,
Next Session 13th December,
14:00 – 16:00,
Free session,
Contact The Hub Coordinators to for more information and book your time slot 01797 331800.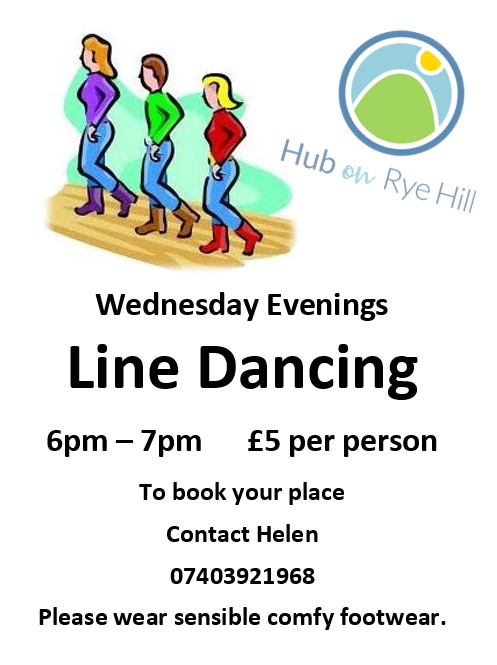 Line Dancing
Wednesdays 18:00 – 19:00,
£5 per person
Contact Helen to book 07403921968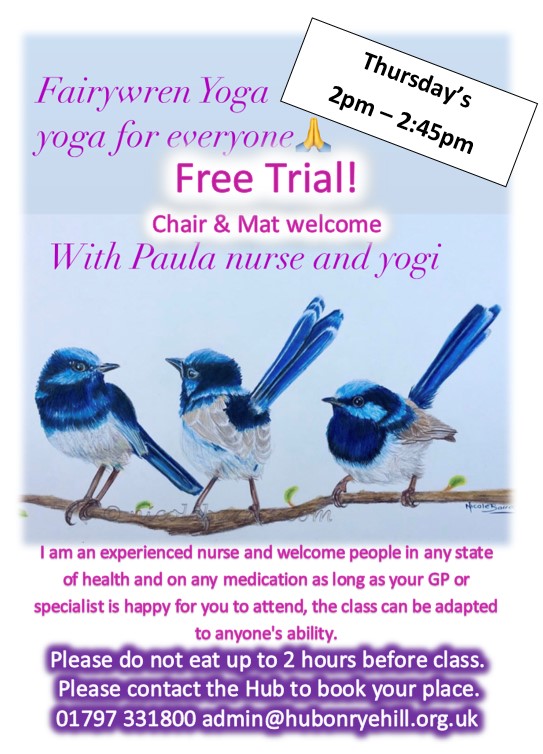 Fairywren Chair Yoga
Thursdays 14:00 – 14:45,
Free session,
Just turn up.

Chef's Special 
Join us every Friday for our Fishy Friday!
We serve home battered Fish and Chips
with Peas/Mushy Peas for just £9.00
Don't miss out on meal deal pudding for just £2.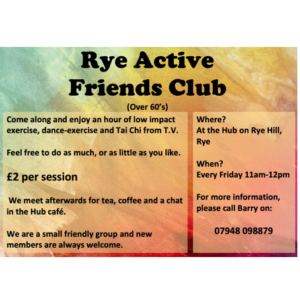 Rye Active Friends
Every Friday,
11:00 – 12:00,
£2 per session,
Contact Barry to join 07948098879.
Great friendly low impact fitness session for the over 60s.
Emma Chrestien Acupuncture
9:00 – 13:00,
Fridays,
Contact Emma 07773897904.